I help women heal sexual and complex trauma so they can feel confident in their bodies and relationships.
I want to be your Trauma Informed Embodiment Coach
Here's How to Get Started
Internal Power Chat with Cami
Do you feel you have lost power and/or choice in your relationships and in your body due to sexual or complex trauma? During this FREE 30 minute chat, we discuss tools that give you your power back. And we also discuss opportunities for us to work together so that you can tap into your inner strength while healing. Let's Go!
Go All In To Let Go
Based on my healing, I created TWO 16 week programs where I teach you tools to help you learn to let go of past abuse and trauma. We use Somatic Experiencing, Chakra Energy, Polyvagal Exercises and more to empower and embody your healing on a whole new level. BASIC FOUNDATION & EMBODIED DEEP DIVE
Breakthrough Session
In this one 75 minute session we learn how your body can use my 3 step approach to heal. Then I support you over the next 28 days by text, video explanations or messaging as you start integrating these tools. In a total of 29 days, I offer you the value of embodied tools without rushing your healing journey. See how powerful one session and one month together can be.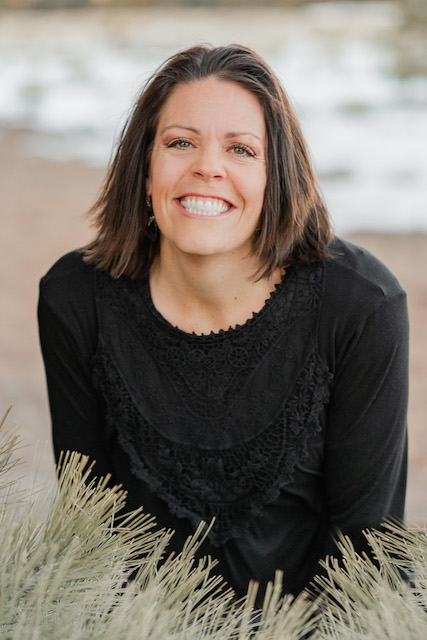 I am a Trauma Informed Embodiment Coach
Do you have something in your life that you'd label as traumatic? I help women heal the trauma and visceral body responses that follow these experiences. They can range from BIG T (a trauma every one labels as traumatic), to LITTLE T traumas which are more subtle, add up over time and often cause COMPLEX or DEVELOPMENTAL trauma - or a combo of both.
I help women address many forms of CHILDHOOD ABUSE, specifically abuse from family and trusted friends. Those can include SEXUAL, PHYSICAL, MENTAL, RELIGIOUS, VERBAL or EMOTIONAL abuse. 
I help them find ways to LISTEN to their bodies and LET GO of the trauma that follows.
I will teach you how to gain your POWER and CHOICE back. We do this through a nonlinear 3 STEP PROCESS. My TOP DOWN mindset approach offers powerful education about trauma, how your body responds to it and new ways to think about it. My BOTTOM UP systemic, embodied approach offers tools such as Chakra Energy, Somatic Experiencing, and Polyvagal exercises to name some of the favorites. My SIDEWAYS approach offers for you to be the watcher of your healing through kindness & compassion. 
In order to LET GO, we GO ALL IN based on where your body, mind and spirit are from day to day. I'd be honored to be your coach and guide you on this journey. It's ok to put yourself first. You got this. Let's go!!