Trauma Informed Embodiment Coach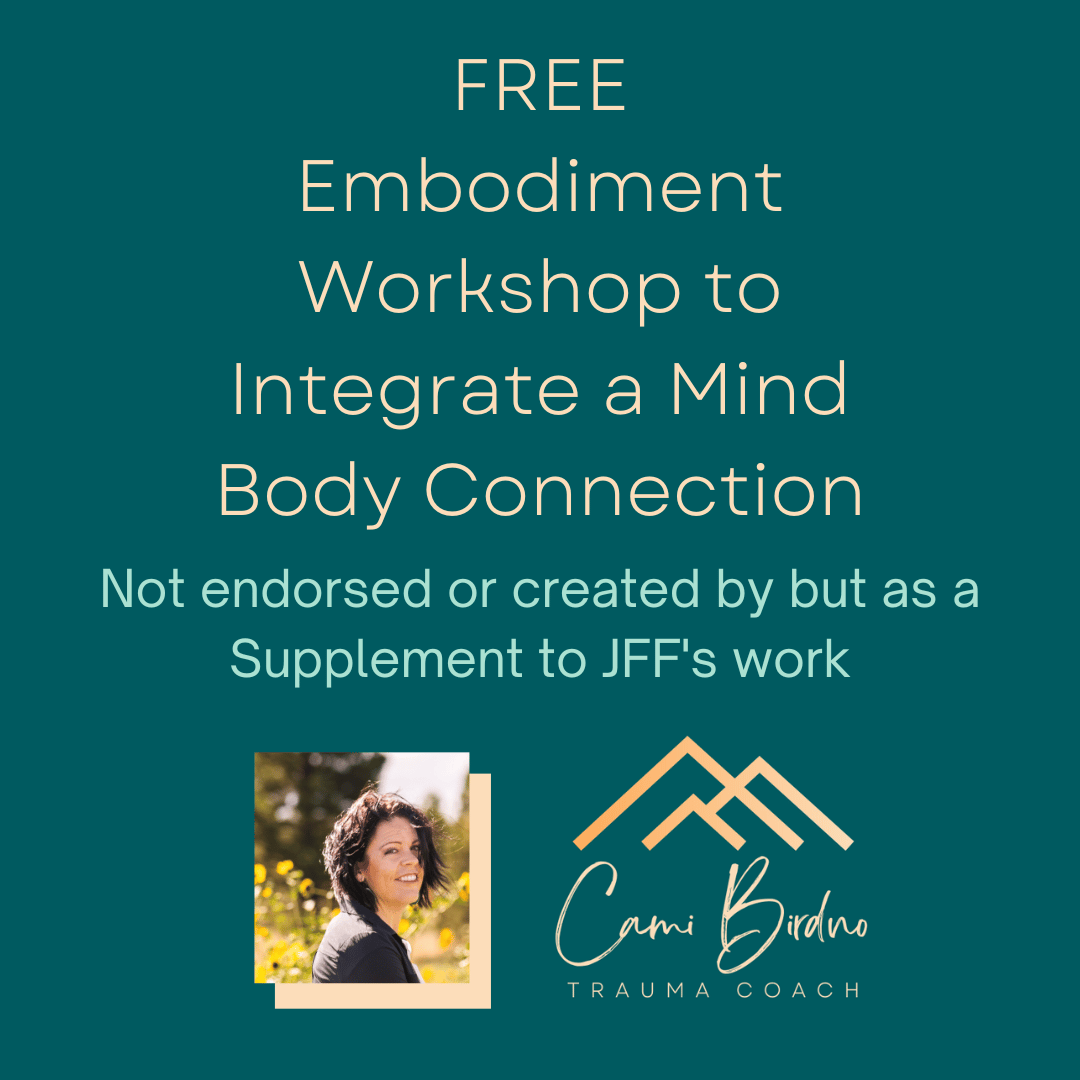 The workshop will take place TWICE.
**If you aren't able to attend the live workshop and are interested in embodiment tools for integration, I have a 7 week email series for after JFF's course.
*Those who attend live will also have access to the 7 week email series.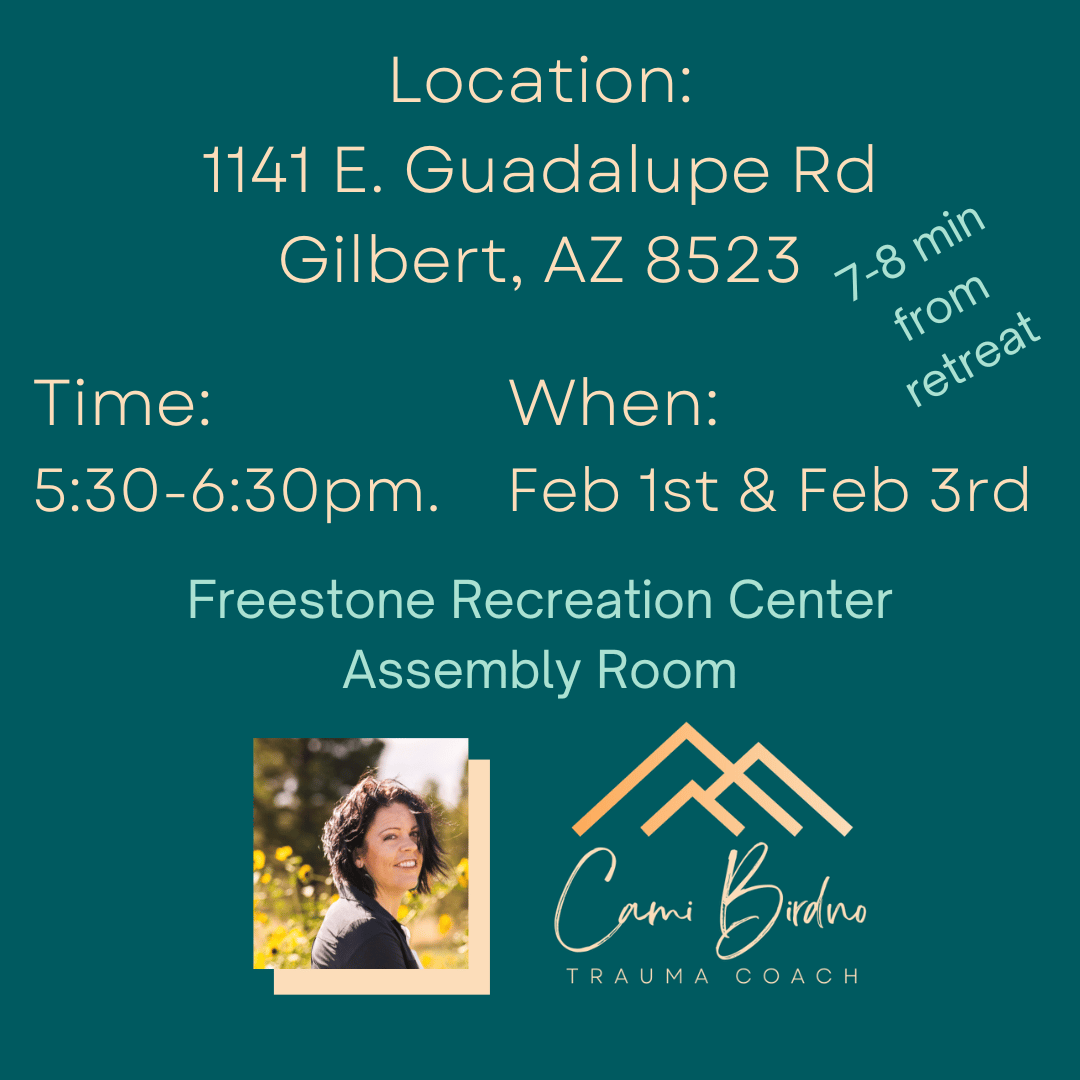 ​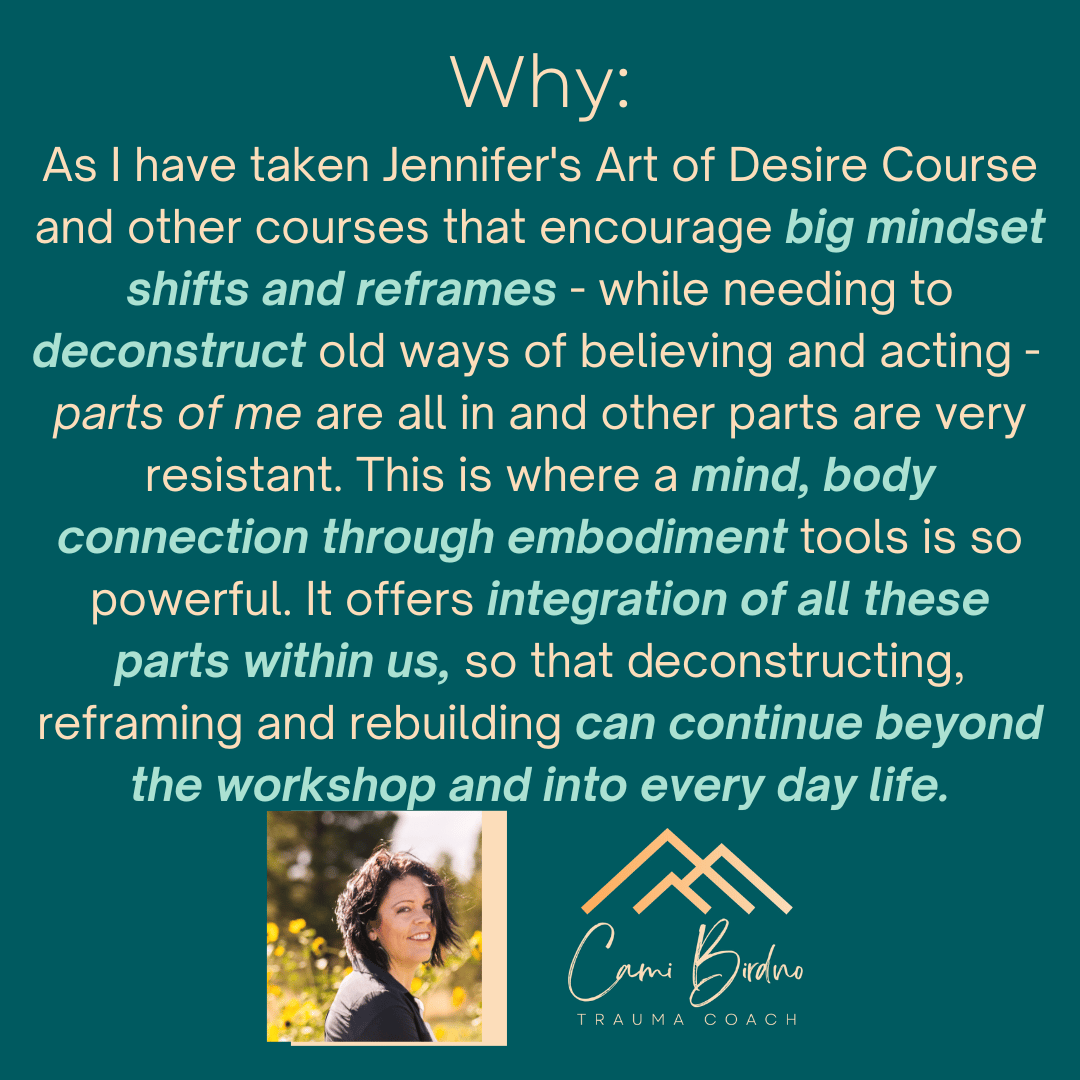 ​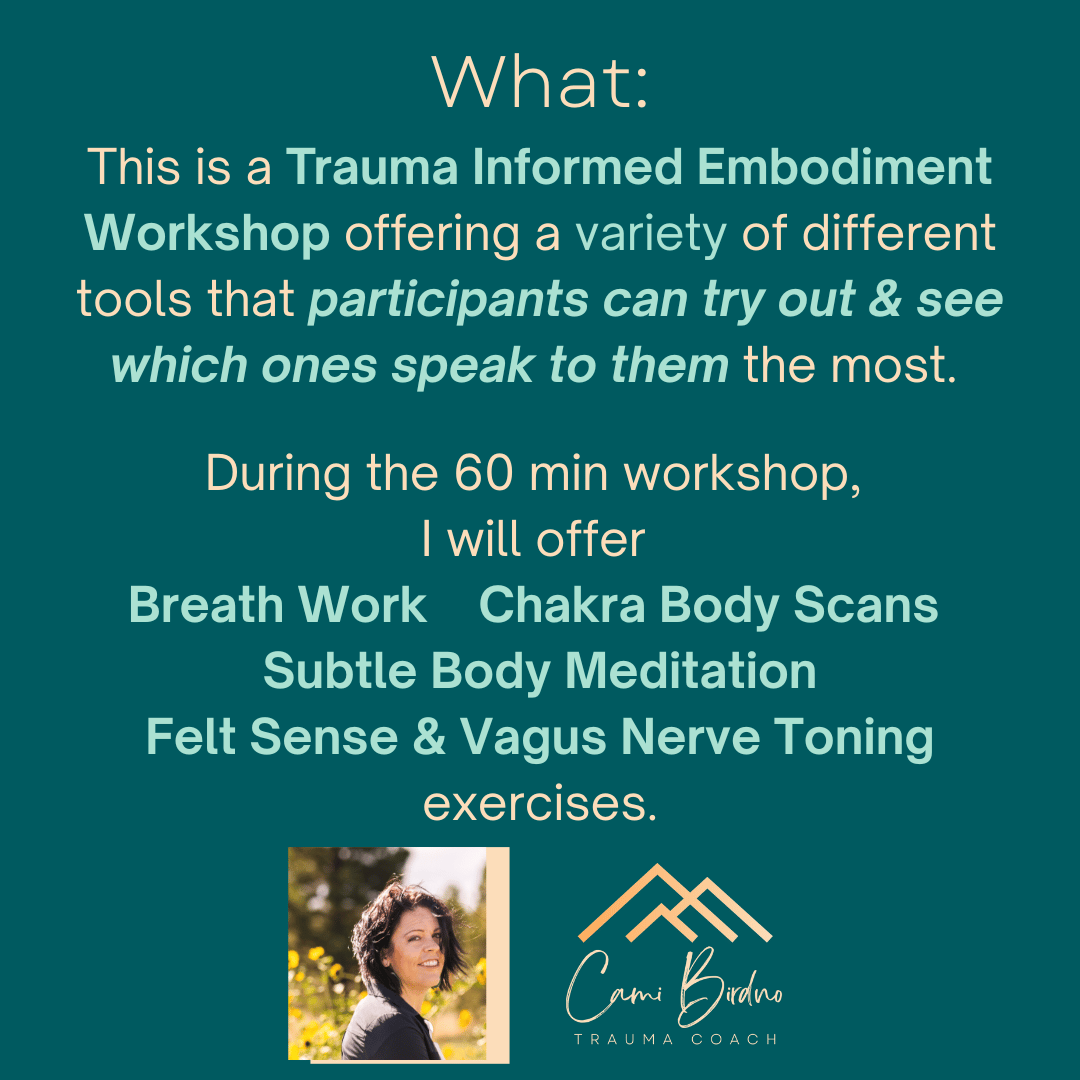 ​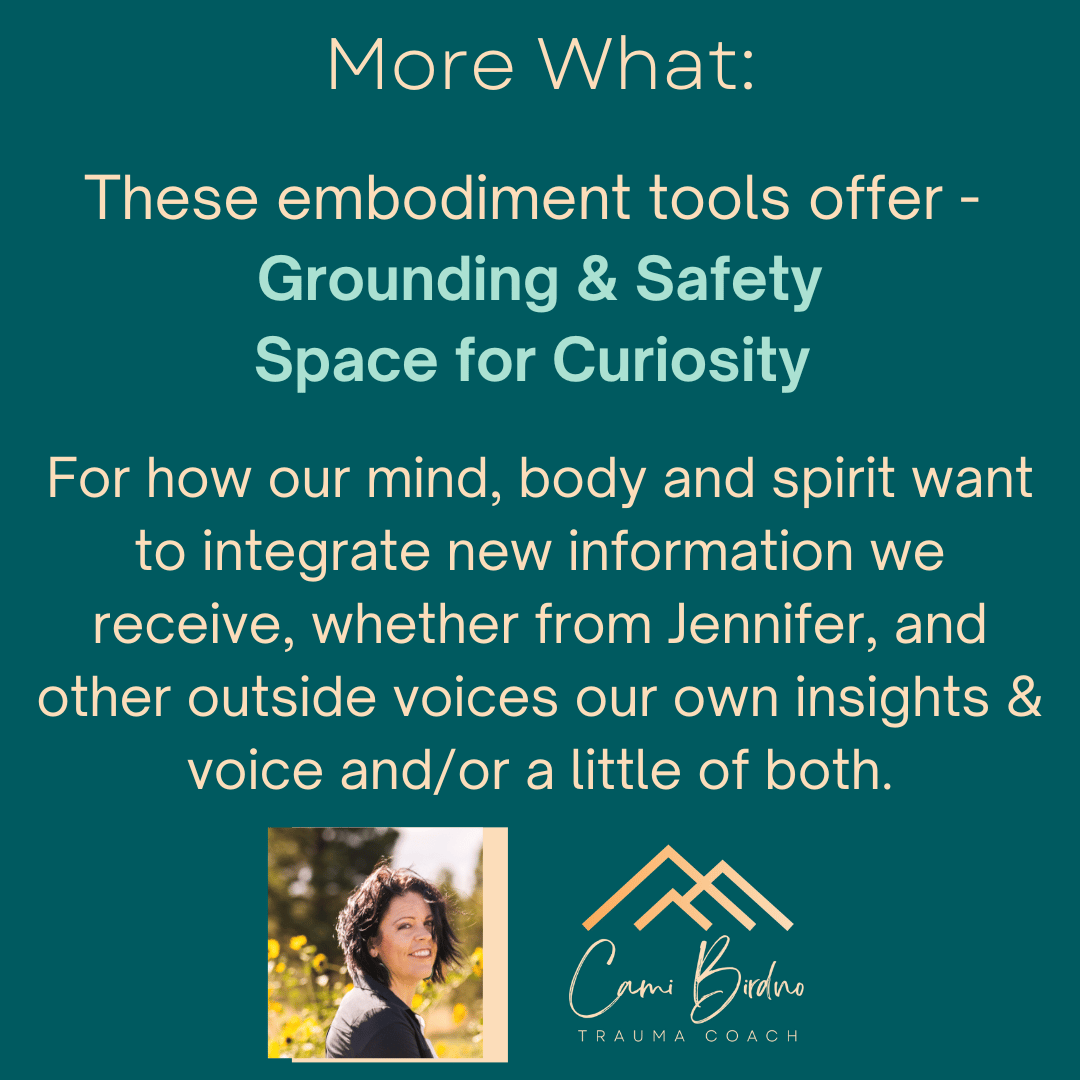 ​
Short Embodiment Tools To Try.....
Get Into Your Body For A Minute Today